Papercraft Star Challenge #38 is a great sketch by the wonderful Liz Chedester! I am super busy getting ready for this week but I wanted to post this layout!
Here is the sketch that I used: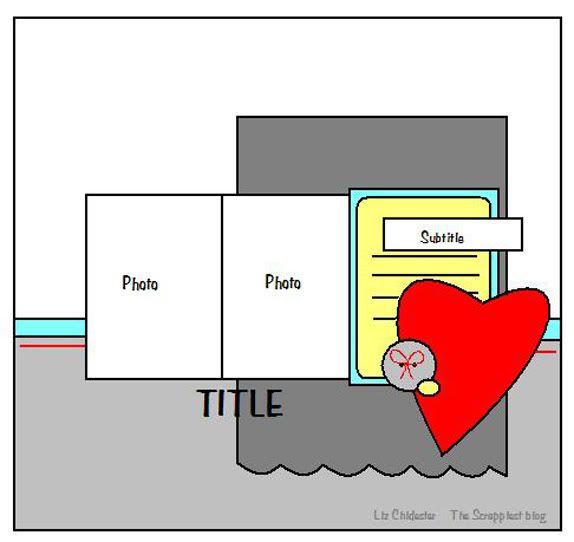 I love it! Although I only used one horizontal photo from our Spring Break!
The photo hasn't been retouched... which will make the layout look better but I wanted to make sure I got my layout entered!
Here is a close up!
I will try to stop by and up date with the supplies that I used! But if you are an Echo Park fan, you know most of this is from their "For the Record" collection! Have a wonderful week!
Catherine